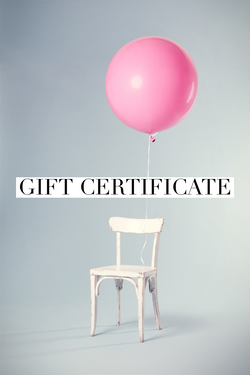 Pink Polkadot
$50 Gift Certificate
Gift Certificates are now available to purchase directly from our online store!!! This gift certificate is for $50 and may be used for online purchases or at future events and shows.
Gift Certificates will be MAILED FREE OF CHARGE! 
AND if you want to have the gift certificate mailed directly to a friend or family member we can do that too!! Just make sure to email or message us with all of the details (Full name, mailing address and message for the recipient)
Valid for Canadian residents only.
May only be redeemed from Pink Polkadot directly online or at an event and not through locations that carry our products. 

Redeemable for Pink Polkadot Designs products only. No cash value.